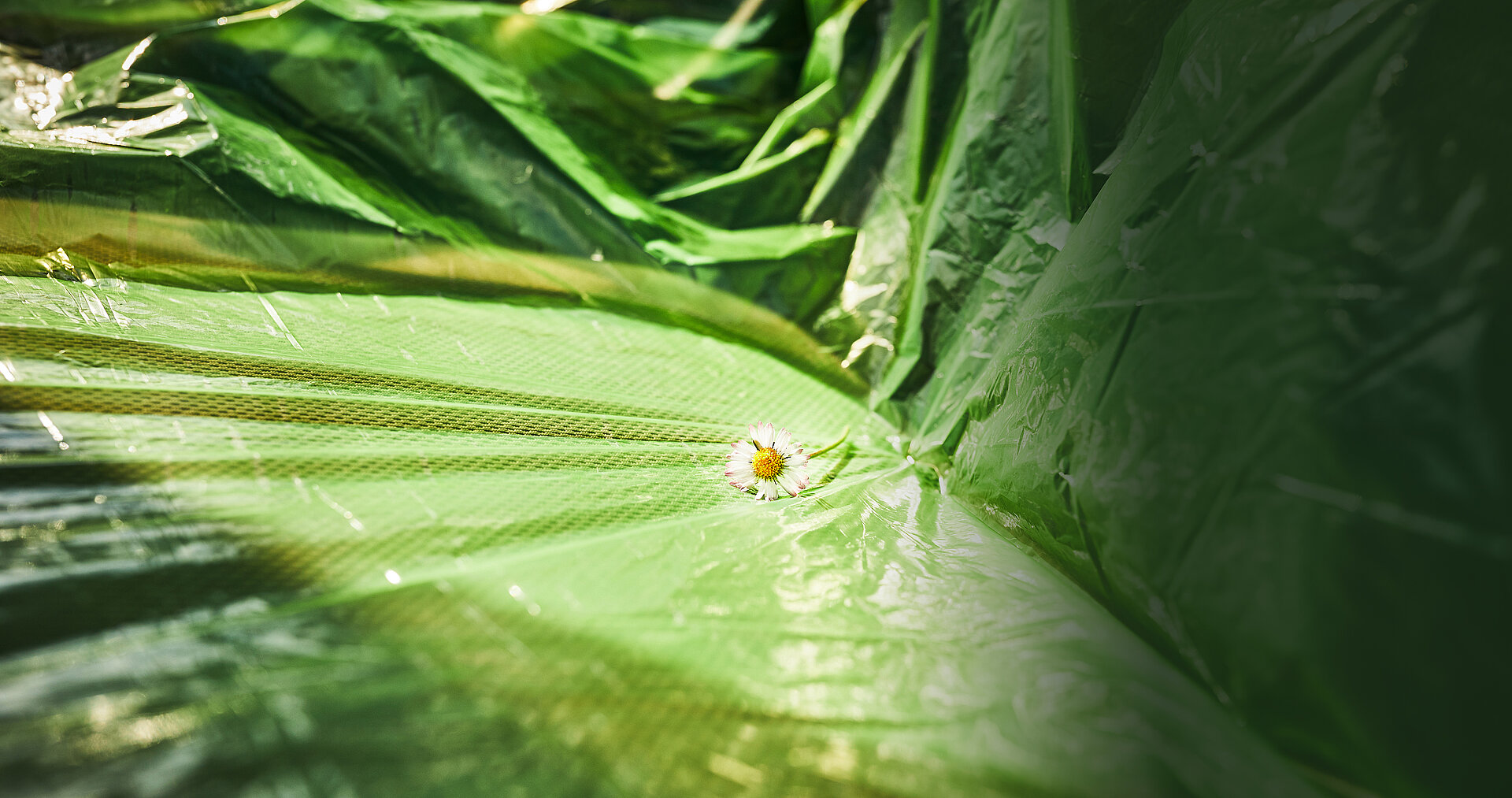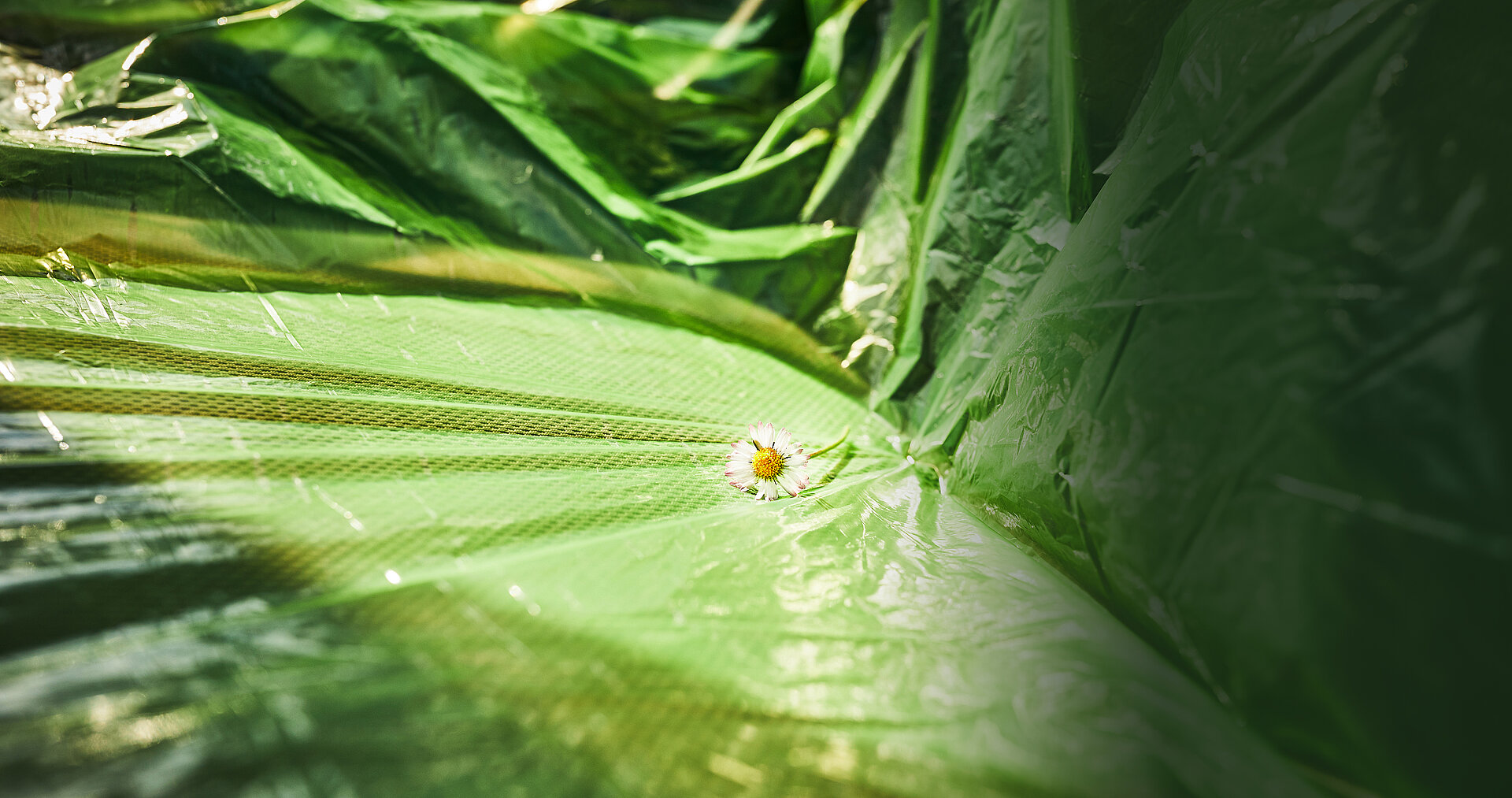 Our contribution to the environment
Sustainability with plastics
Sustainability
We believe in the protection and packaging benefits of our plastic film!
The advantage of our film becomes obvious when damage to unpackaged and thus unprotected products , which would otherwise have to be repaired at great expense afterwards, is included in the overall ecological assessment of plastics. If, for example, a car seat becomes soiled due to a lack of protection in the manufacturing process of a car, the cleaning costs usually exceed the costs of damage prevention (by means of a cover) many times over. The positive benefits are particularly obvious with regard to food packaging, where intelligent plastic packaging already extends shelf life many times over compared to unpackaged food, thus making a significant contribution to the immense global problem of food waste.
In order to achieve our social and climate policy goals, the use of plastics and especially of films for protection and packaging purposes will be indispensable in the future.
Nevertheless, as a plastics processing company, we understand the critical public discussion about the post-use phase of plastics, as unfortunately this is often the case - at least to a large extent outside Germany and Europe - where environmental pollution in the sense of a disorderly introduction into nature occurs.
We are engaged to a working recycling economy, since plastics are valuable raw materials which should not be removed from the cycle by incineration, landfilling or pollution of nature. For our various industrial products, we plan cycles with our customers and partners. In the field of consumer film we develop solutions that are in line with German & European packaging regulations and thus make an active contribution to the improved recyclability of plastic waste.
Please contact us for further information. We look forward to the exchange with you!
Further information on the sustainability of plastics can also be found in the Newsroom Plastic Packaging.