High
production
standards
High standards apply to the
production in our company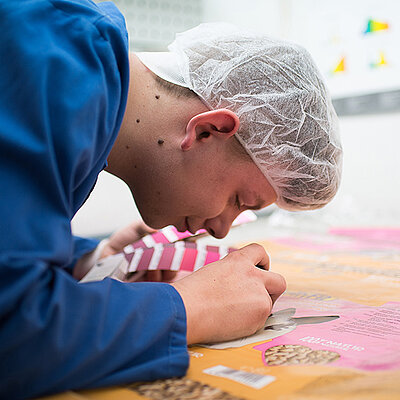 Quality Management
Quality and customer satisfaction are the focus of our activities
Along the entire value-added chain of our products, we use state-of-the-art testing and quality assurance instruments to produce our film solutions to the highest quality standards. Problem solving and continuous improvement is implemented in our mission statement and is lived by us every day.
The continuous improvement of all management systems used is firmly anchored in the minds of our employees.
The management systems in place ensure that standardised processes are lived out along the entire Horn & Bauer value chain. For us, continuous improvement is not a mandatory task, but an integral part of our daily activities. Moreover, quality management also ensures that the properties and conformity of our products comply with current legal requirements and customer-specific requirements.