Our health
is our greatest asset!
Work safety
Health is man's greatest asset
Occupational safety, health protection and health promotion in the company make a significant contribution to maintaining the employability of employees and thus to the success of the company.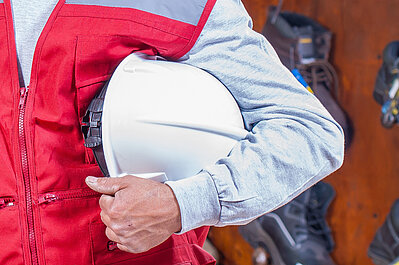 In line with this approach, the Horn & Bauer Group implements its strategic and operational alignment in occupational safety and health protection in a targeted manner by means of preventive measures against occupational accidents, occupational diseases and work-related health risks. Our aim is to ensure that employees go to work healthy and return home unharmed. In order to be able to devote ourselves to this task, we rely on a good relationship between all partners in occupational safety and health and work out risk analyses in close cooperation with employees and specialists. Through open communication and transparency within all business areas, we can constantly increase the safety of our employees. We ensure the sustainable health of our employees by providing above-average personal protective equipment and health promotion programmes.